PLEASE MAKE NOTE OF LSA'S NEW MAILING ADDRESS:
Louisiana Shrimp Association
109 East 17th Place
Larose, La. 70373

News and Updates
Louisiana Shrimp Season to Close December 19 in Portions of State Waters
The Louisiana Department of Wildlife and Fisheries announced that the 2022 fall inshore shrimp season will close in all state inside waters on Monday, br> December 19, 2022, at official sunset, except for the following inside waters east of the Mississippi River.
Click the link below for more info and to view the map:
Map and Info
---
SDA Looking to Buy 207,000 Cases of Domestic Shrimp Products
---
TURTLE EXCLUDER DEVICES ARE NOW REQUIRED IN SKIMMER BOATS 40 FEET AND OVER

FOR MORE INFORMATION PLEASE VISIT THE LINK BELOW.
https://www.fisheries.noaa.gov/bulletin/important-reminder-noaa-fisheries-turtle-excluder-device-ted-requirements-are-now
LSA, THE LOUISIANA ATTORNEY GENERAL AND THE LDWF ARE WORKING ON THIS ISSUE.
---
Notice of intent to negotiate a sole source subaward
Louisiana Sea Grant (LSG), through the National Oceanic and Atmospheric Administration (NOAA), intends to administer a subaward contract for Programmatic Services in support of the Better Bycatch Reduction Project. LSG is requesting letters of interest from qualified firms, preferably in a Gulf of Mexico state.
Briefly, subrecipient shall administer and serve as executor and signatory for participation contracts with federal shrimp vessels during gear trials for new technology across the US Gulf of Mexico. Subrecipient shall also administer similar contracts with net makers and any other support necessary in the manufacture, installation, or maintenance of testing gear or vessel recruitment. All services shall be done using the subrecipient's own personnel, facilities, and resources for all services. Subrecipient takes full responsibility for adhering to the terms and conditions of the subaward including risk analysis and continuous subrecipient monitoring. LSG, under Louisiana State University, is required to flow down all applicable prime agreement terms as well as federal rules and regulations to the subrecipients. All subrecipients who receive federal funds will be required to register in the System for Award Management (SAM) database at www.sam.gov.
All contracting terms, reporting, and monitoring expectations, etc. will be established by NOAA and LSG.
The initial performance period is expected to run from 1 April 2022 to 31 December 2023 (with potential for continuation in future phases). Performance will occur within the Coastal Gulf of Mexico and contractor's office facilities. The contract will be cost-reimbursable invoiced as not-for-profit cost of major cost categories (salaries, supplies, etc.).
The project will be run in phases from testing (>20 entities) to initial roll out (>100 entities) with some phases running concurrently. Scope of work is anticipated to include, but not be limited to:
Developing an application process for participation
Determine eligibility of boats
Contract with industry entities (boats, netmakers, etc.)
Determine methodology, including delivery and types of verification, for incentives
Certify and train personnel to perform verifications
QA/QC of data from participants
Develop assistance program for questions from applicants and participants
Make decisions regarding non-compliance of contracts
https://www.laseagrant.org/outreach/projects/better-brds/
---
ATTENTION

Members, we ask that you please check on the LSA website "Members" page and see if you are up to date on your dues. Ms Jeannie, LSA Treasurer is updating the books to close out for the past year and all members need to be up to date paying their dues.
https://louisianashrimp.org/members.html
---
LOUISIANA CERTIFIED COMMERCIAL FISHERMEN
NOTE: This has to be renewed each year
Under the authority of 56:303E,(1), this form may be used to qualify a Louisiana licensed commercial fisherman as "certified". An IRS registered tax preparer possessing a PIN must complete the form certifying that based upon his most recent federal income tax return that the fisherman earns at least fifty percent of his income from commercial fishing activities, and have it notorized, then mailed in to the Louisiana Department of Wildlife and Fisheries.
Click here to down load the form
---
COMMERCIAL FISHERMEN TAX EXPEMPT FORM
Commercial fisherman may apply for a certificate of exemption from Louisiana state sales and use taxes under Louisiana Revised Statute 47:305.20.
Click here to download the form
---
Become Louisiana Certified
"The primary mission of the Louisiana Seafood Certification Program is to build a unified brand to attract consumers as well as foodservice and seafood distribution buyers who want to be sure they're sourcing the best-tasting seafood in the world—Louisiana Seafood." The basic requirements along with instruction on how to apply to become a Louisiana Seafood Certified Program participant can be found here- Louisiana Certification Program



Our Goal

is to incorporate the participation of everyone involved in the Shrimp Industry, and to preserve the culture and heritage of the traditional Louisiana Shrimper.
INDUSTRY TOPICS
Contact your Representatives in Washington DC!


Not sure of your congressional district or who your member is? This service will assist you by matching your ZIP code to your congressional district, with links to your member's website and contact page. Click here to find out.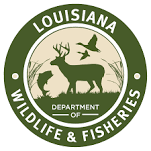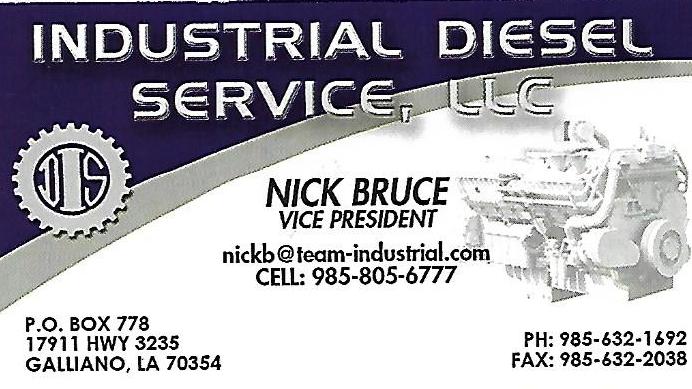 Coastal Communities Consulting